Executive Director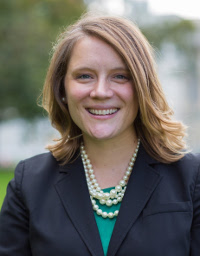 Kate Mereen serves as Executive Director of the Digital Dialogue Forum (DDF), a non-partisan public policy coalition comprised of world-leading technology companies. Founded in 1998, DDF's mission is to enhance innovation and global competitiveness through high level dialogue between business and government leaders.
Ms. Mereen has served as Executive Director of DDF since 2011. In that time, she has brought renewed vigor to the Forum, creating a dynamic, interactive platform for collaboration between policy experts in the technology industry and congressional and government leaders. Ms. Mereen has moderated policy discussions on leading technology, security, and innovation-related issues; helped socialize emerging policy matters; highlighted promising policy ideas and initiatives; and fostered greater overall collaboration between tech industry partners and leaders in government.
Ms. Mereen is actively involved in several associations committed to fostering innovation. She was instrumental in founding the Center for Public Policy Innovation (CPPI), a 501(c)(3) not for profit educational think tank whose mission is to assist government officials in addressing the many challenging issues brought on by the rapid advancement of Information Technology. A longstanding member of the Women in Government Relations (WGR) professional networking association, Ms. Mereen was one of the founding co-chairs of its Telecommunications and Technology working group. She is also active in the Northern Virginia Technology Council, a trade association for the region's technology community.
Ms. Mereen previously worked in state government as the legislative director for an active member of the Pennsylvania State House of Representatives. She began her career in the U.S. House of Representatives for the then-Select House Committee on Homeland Security.
Ms. Mereen is a graduate of Gettysburg College, where she received a B.A. in Political Science. She resides in Alexandria, Virginia, with her husband, young son, and Plato, the family dog. 
Senior Policy Advisor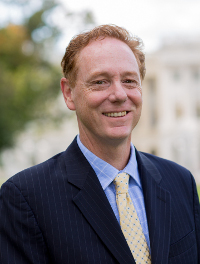 David Macklin is a respected leader on matters related to technology policy. He serves as Senior Policy Advisor to the Digital Dialogue Forum, Washington DC's premier technology policy round table. Comprised of world-leading technology companies, the Digital Dialogue Forum promotes sensible public policy while strengthening relations between the high tech industry and government.
Macklin also serves as a Senior Vice President at Washington Resource Associates (WRA) where he manages WRA's state government affairs programs and strategic philanthropic initiatives. Under his leadership, WRA has cultivated a nationwide network of senior state legislative and executive branch officials and community-based organizations. Through this network, WRA is able to communicate quickly and effectively either to targeted audiences or broadly to educate and build support for client initiatives.